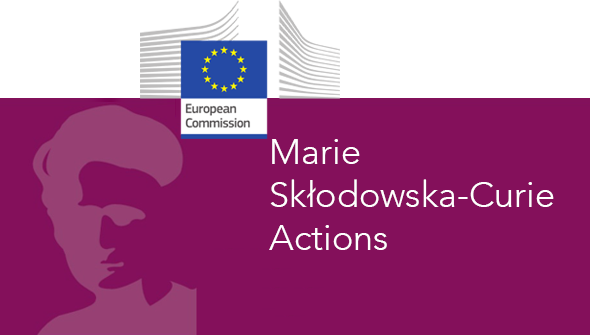 The Marie Skłodowska-Curie actions support researchers at all stages of their careers, regardless of age and nationality. The MSCA also support cooperation between industry and academia and innovative training to enhance employability and career development.
How to apply?
Six steps to MSCA funding. Click here for more information.
Who can apply?
Individual researchers together with the host organisations apply for Individual fellowships (IF);
International networks of research organisations from the academic and non-academic sectors apply to run research networks (ITN) and staff exchanges (RISE);
Organisations funding or managing doctoral or fellowship programmes apply for co-funding programmes (COFUND);
Any organisation able to organize a public event to promote science and research can apply for the European Researchers' Night (NIGHT).
If you intend to apply, read carefully the next document:
Check out the guides below for in-depth advice about making a proposal and applying for MSCA funding. These Guides are based on the rules and conditions contained in the legal documents relating to Horizon 2020 (in particular the Horizon 2020 Framework Programme and Specific Programme, the Rules for Participation, and the Work Programmes).
The MSCA offer a myriad of opportunities for researchers from Europe and beyond, taking careers to the next level. There is an action for every need.
Research funding possibilities in the Marie Sklodowska-Curie Actions
 Which action?
ITN
Innovation Training Networks
(Host applies)
IFN
Individual Fellowships
(Individuals apply)
RISE
Research and Innovation Staff Exchange
(Host applies)
What does it offer?
High-quality research training delivered through internacional and interdisciplinary networks, industrial doctorates or joint doctorates
Opportunities to work on personal research projects by moving between countries and possibly sectors to aquire new skills
Internacional and/or intersectoral exchanges of staff members involved in research and innovation to develop sustainable collaborative projects and transfer knowledge
Who is it for?
Networks of organisations that train researchers at doctoral level (less than four years of full-time research experience and no doctoral degree)
Postdoctoral researchers (doctoral degree or at least four years of full-time research experience)
Partnerships of organisations that undertake a joint research project supported by the exchange of their staff (researchers, technical, administrative and managerial staff)
 Guides for Applicants:
Individual Fellowships (IF) provide opportunities to acquire and transfer new knowledge and to work on research and innovation in a European context (EU Member States and Associated Countries) or outside Europe.
Research and Innovation Staff Exchange (RISE) funds short-term exchanges of personnel between academic, industrial and commercial organisations throughout the world. It helps people develop their knowledge, skills and careers, while building links between organisations working in different sectors of the economy, including universities, research institutes and SMEs.
Innovative Training Networks (ITN): Innovative doctoral-level training providing a range of skills in order to maximize employability.
Co-funding of regional, national and international programmes (COFUND) provides organisations with additional financial support for their own researcher training and career development programmes.
European Researchers' Night (NIGHT): This action is meant for any legal entity that is capable of organizing an event and is established in an EU Member State or Horizon 2020 Associated Country. This will often involve coordinating regional, national or international partners. For example: private and public research organisations, companies, public authorities, schools, science museums, parent-teacher organisations, EU mobility centers for researchers, foundations or the media may apply.
The next document shows in detail the number of Portuguese organisations participation in the different MSCA actions, the budget awarded, the number of researcher mobilities involving these organisations, success rate applicants, top participating organisations in terms of EU contribution, top participating organisations in terms of number of participation and others statistics.