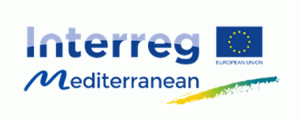 The Mediterranean Transnational Cooperation Program (MED), co-financed by the European Regional Development Fund (ERDF), comprises 13 European countries on the northern Mediterranean coast (Cyprus, Croatia, Slovenia, Spain, France, Greece, Italy, Malta, Portugal, United Kingdom, Albania, Bosnia and Herzegovina and Montenegro). The total budget for the programme is around 275 million euros.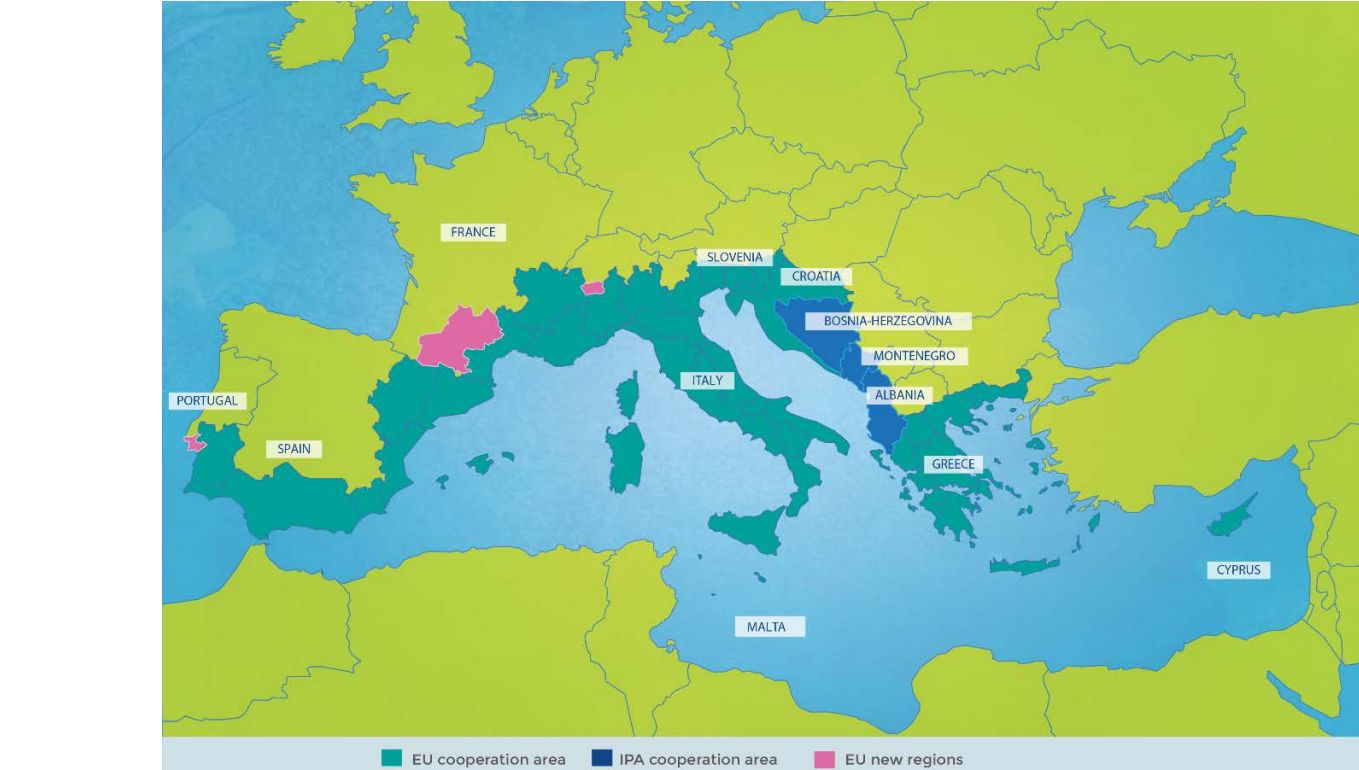 The main objective of the program is to support projects that foster sustainable growth in the Mediterranean region by developing innovative concepts and practices, also promote a reasonable use of resources and to support social integration through an integrated and territorial based approach to cooperation.
The transnational configuration allows to face challenges beyond national boundaries, such as the rise of the low-carbon economy, the protection of natural and cultural resources and the strengthening of innovation.
The Interreg MED Programme 2014-2020 have 4 axis, 7 thematic objectives and 8 thematic communities.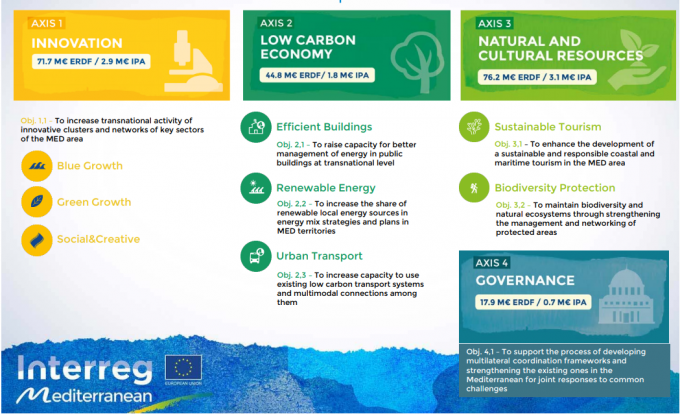 More info: