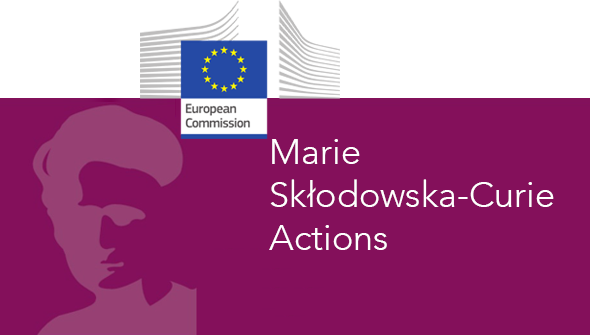 The Marie Skłodowska-Curie actions support researchers at all stages of their careers, regardless of age and nationality. The MSCA also support cooperation between industry and academia and innovative training to enhance employability and career development.
How to apply?
Steps to MSCA funding. Click here for more information.
Who can apply?
Individual researchers together with the host organisations apply for Individual fellowships (PF);
International networks of research organisations from the academic and non-academic sectors apply to run research networks (DN) and staff exchanges (STAFF EXCHANGE);
Organisations funding or managing doctoral or fellowship programmes apply for co-funding programmes (COFUND);
Any organisation able to organize a public event to promote science and research can apply for the MSCA & Citizens (CITIZENS) and main objective is bring research and researchers closer to the public.
If you intend to apply, read carefully the next document:
The MSCA offer a myriad of opportunities for researchers from Europe and beyond, taking careers to the next level. There is an action for every need.
Research funding possibilities in the Marie Sklodowska-Curie Actions
 Which action?
Doctoral Networks (DN)
(Host applies)
Postdoctoral Fellowships (PF)
(Individuals apply)
Research and Innovation Staff Exchange (RISE)
(Host applies)
What does it offer?
High-quality research training delivered through internacional and interdisciplinary networks, industrial doctorates or joint doctorates
Opportunities to work on personal research projects by moving between countries and possibly sectors to aquire new skills
Internacional and/or intersectoral exchanges of staff members involved in research and innovation to develop sustainable collaborative projects and transfer knowledge
Who is it for?
Networks of organisations that train researchers at doctoral level (less than four years of full-time research experience and no doctoral degree)
Postdoctoral researchers (doctoral degree or at least four years of full-time research experience)
Partnerships of organisations that undertake a joint research project supported by the exchange of their staff (researchers, technical, administrative and managerial staff)
Check out the guides below for in-depth advice about making a proposal and applying for MSCA funding. These Guides are based on the rules and conditions contained in the legal documents relating to Horizon Europe.
Guides for Applicants:
Doctoral Networks (DN) (former ITN) for universities, research centres and other sectors to train researchers to doctorate level.
Postdoctoral Fellowships (PF) (former IF) for researchers looking to give their career a boost by working abroad.
Staff Exchange (SE) (former RISE) for short-term exchanges of personnel between academic, industrial and commercial organisations worldwide.
Cofunding of regional, national and international programmes (COFUND) providing organisations with additional funding for their own researcher training and career development programmes.
MSCA & Citizens (CITIZENS) (former NIGHT) is an annual Europe-wide public event dedicated to popular science and fun learning. Around 30 countries and 300 cities are involved.